80% of CMOs to Escalate A.I. Spend in 2024
October 10, 2023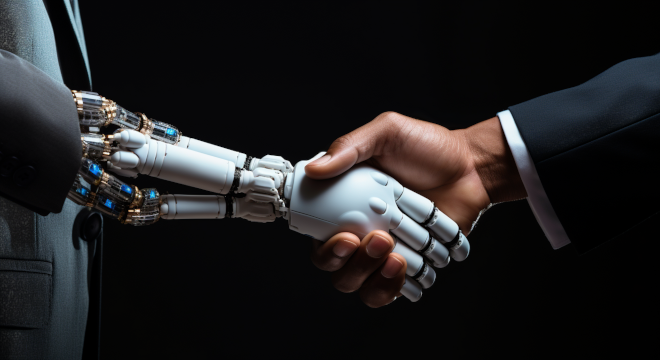 A recent survey conducted by Accenture has revealed an interesting trend among Chief Marketing Officers (CMOs) regarding their investment in artificial intelligence (AI) and data analytics for the year 2024. This surge in AI spending, especially in generative AI, could have significant implications for the general AI market, far beyond the radio industry.
According to the survey, a staggering 80% of CMOs are planning to increase their AI and data spending in the coming year. This is a notable jump from the 57% reported in 2023. What's more, 47% of these CMOs are specifically allocating funds for AI in marketing, an area where traditional methods have predominantly been relied upon, including in the radio industry. Additionally, 64% of respondents plan to invest in generative AI applications for customer service purposes, such as chatbots.
Accenture's survey also highlighted the growing familiarity of CMOs and their teams with AI. Over 70% of the surveyed CMOs stated that generative AI is enhancing the skills of their workforce. Moreover, approximately 70% have already provided training on generative AI, indicating an increasingly proficient workforce that can effectively leverage AI capabilities.
CMOs are now employing AI algorithms to analyze user behavior and utilize these insights to offer personalized content, recommendations, and promotions. This use of AI is commonly observed in predictive marketing analysis, enabling businesses to forecast customer behavior, sales trends, and the effectiveness of marketing campaigns. Additionally, with AI automation, processes like A/B testing can be expedited, allowing marketers to determine the most impactful approach with greater speed and efficiency.
The radio industry stands to benefit immensely from various AI applications. For instance, predictive analytics could be employed to anticipate listener behavior, while chatbots could effectively handle inquiries from listeners during live shows. Personalization algorithms also have the potential to tailor advertising content to individual listener preferences, consequently enhancing listener engagement and advertising revenue.
While generative AI has already exhibited its value in customer service through conversational chatbots, its application in marketing poses a greater challenge. However, generative AI holds a promising potential for creating creative materials, such as ad copy. For radio stations, this could mean the opportunity for more personalized and effective advertising, leading to increased advertising revenue.
For radio stations seeking to embrace new technologies for modernization and the generation of additional revenue streams, the impending increase in AI investment presents exciting prospects for 2024. It remains to be seen how extensively radio resources will be funneled into AI development, but aligning with the majority of CMOs could result in substantial breakthroughs in the general AI market.
Monitor your AI Spend
If you want to stay ahead of the curve in tracking AI spending and its impact on your business, look no further than AI Spend – the premier tool for monitoring AI expenditure. With AI Spend, you can gain valuable insights into AI investment trends, assess your competition, and make informed decisions that will revolutionize your business. Don't miss out on this opportunity to maximize your AI potential.